Cardiovascular Services in Redlands, CA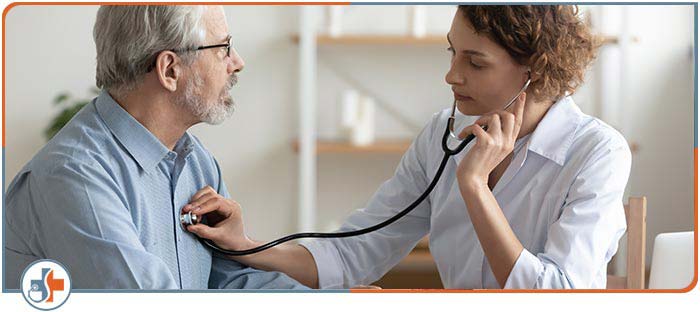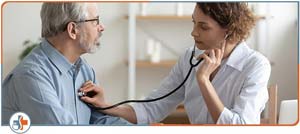 Table of Contents:
What are Cardiovascular services?
What is acute cardiovascular disease?
What is the most important part of the cardiovascular system?
Who treats cardiovascular problems?
What are Cardiovascular services?

In general, cardiovascular services refer to the branch of medicine that deals with the heart and cardiovascular system, which comprises the heart, blood, as well as blood vessels (the arteries and veins). Cardiovascular services may include caring for, treating, monitoring and researching diseases and issues related to this system. There are a variety of cardiovascular issues that impact millions of Americans each year, including:

– Abdominal aortic aneurysm
– Congenital heart defects
– Coronary artery disease, which includes angina and heart attacks
– Heart failure
– Problems with the heart valves
– High blood pressure and/or high cholesterol
– Irregular heart rhythms (known as arrhythmias)
– Peripheral artery disease (PAD)
– Stroke

These illnesses can onset suddenly and be very serious and life threatening. Others can be diagnosed at birth and managed throughout your lifetime. Whether you are someone who has already been diagnosed with one of these conditions or is seeking general cardiovascular services, at Dr. Nassar MD, we can provide the care you need.
What is acute cardiovascular disease?

Acute cardiovascular disease (also known as acute coronary syndrome) is an umbrella term used to describe a variety of conditions associated with the overall issue of reduced blood flow to the heart, which in some cases may be sudden. A heart attack is a typical example of acute cardiovascular disease. In most cases, acute cardiovascular disease is very serious and requires immediate medical attention. This is why it's important to know the signs and symptoms, which can include:

– Chest pain (known formally as angina) or discomfort, usually described as an aching, pressure, tightness, or a burning feeling
– Pain that spreads from the chest to the shoulders, arms, upper abdomen, back, neck and/or jaw
– Nausea and/or vomiting
– Indigestion
– Shortness of breath
– Sudden and heavy sweating
– Lightheadedness, dizziness and/or fainting
– Unusual or unexplained fatigue (tiredness)
– Feeling restless and/or apprehensive

If you have previously experienced acute cardiovascular disease, Dr. Nassar, MD, may be able to take you on as a patient.
What is the most important part of the cardiovascular system?

Generally speaking, there is no one "most" important part of the cardiovascular system, since, like other systems in our body, it all works together to function properly. If one piece, such as your heart or arteries, are having issues, the other pieces will follow suit and not function to their full capacity. It's important to keep your heart and arteries healthy by eating a nutritious, balanced diet, avoiding excessive drinking, smoking or use of drugs, and getting regular exercise. If you have a family history of heart disease or are at an increased risk of experiencing cardiovascular issues, it's important to be aware of this and have a doctor or specialist that knows your history.

With this said, most people understand the cardiovascular system as being the heart itself, and therefore consider it the most important part. It's true that when we discuss the cardiovascular system, the heart is often mentioned as the central piece, which can be very vulnerable to serious issues.
Who treats cardiovascular problems?

A variety of doctors or specialists can help treat, diagnose or manage cardiovascular problems, including a primary care or family doctor, a cardiologist (a specialist for this system), as well as an internal medicine doctor.

An internal medicine doctor, also known as an internist, is a physician with special training in the body's main systems and the diseases that impact them. Dr. Nassar, MD, is an experienced internal medicine doctor that can treat most patients with cardiovascular problems. Dr. Nassar can also provide general internal medicine treatment, including geriatric care, diabetes care, and more. If you're a patient with cardiovascular problems, contact us today to find out what Dr. Nassar can do for you. We serve patients from Redlands CA, Loma Linda CA, Highland CA, San Bernardino CA, and Grand Terrace CA.