Internist in Redlands, CA
Visit Dr. Nassar MD today to receive high-quality internist care. Dr. Nassar treats adults that suffer from heart disease, diabetes, arthritis, and more! 

Contact us

or 

schedule an appointment online

 and start your journey to healing today. We are located at 

255 Terracina Blvd Suite 105 Redlands, CA 92373

.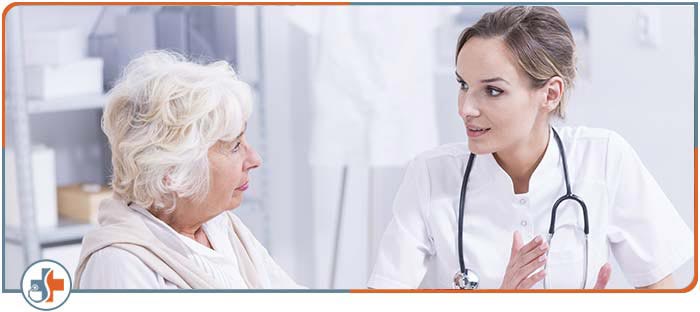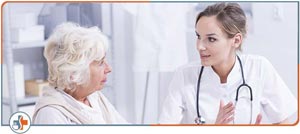 Table of Contents:
When should I see an Internist?
What does an Internist doctor treat?
Should I see an internist or a general practitioner?
How can I find a good internist?
Every adult needs the attention and care of a health care professional, especially those with complex medical conditions. From diabetes and high blood pressure to ear infections and conjunctivitis, internists treat a multitudinous amount of different conditions, varying in severity. If you are in need of a medical professional, contact Dr. Nassar MD today!
When should I see an Internist?

An internist is a first-line source of treatment. If you are an adult in need of medical treatment or supervision, you may turn to an internist first.

Your internist is trained to treat nearly any condition you may develop during your adult life. Internists can treat minor issues, from sinus infections or broken wrists to severe conditions, like diabetes or heart disease.

Internists are specifically trained in the diagnosis of perplexing medical problems, in the continuing care of chronic illnesses, and in caring for patients with multiple diseases. Internists also specialize in the prevention of disease and promotion of health.

Not to be confused with interns, who are doctors in their first year of residency training, internal medicine physicians can be called "internists," "general internists," and "doctors of internal medicine." As their training is solely focused on care for adults, they are not family physicians, family practitioners, or general practitioners, although internists may act as primary care physicians.
What does an Internist doctor treat?

Internists are the first point of treatment for most people and treat adults of all ages. They usually work in an office or clinic, however some work in hospitals, such as in an intensive care unit.

The work of an internist varies as the field of internal medicine is very broad. For example, they could be treating one patient with diabetes and the next patient with a sinus infection. Their job is to organize care and treatment, sometimes over long periods of time.

Internists need a wide-ranging, comprehensive knowledge of medicine. Many people going through treatment can develop multiple long-term conditions as they age. To provide sufficient care, an internist needs to have a thorough understanding of every condition that a patient has and understand the ways in which they interact.

The internist will carefully monitor each condition and when necessary, regularly update treatment approaches to optimize the management of symptoms.

Internists may also orchestrate medical or academic research, which often involves many different tasks, spanning from running clinical trials to analyzing healthcare records.
Should I see an internist or a general practitioner?

Much the same as internists, general practitioners are considered primary care physicians. One of the biggest differences between an internist and a general practitioner is that internists usually only treat adults, while general practitioners can provide treatment for patients of all ages. If you have children, you may opt for a general practitioner. However, if you have complex medical conditions, an internist may be the right choice for you.
How can I find a good internist?

Below is a brief list of tips to help you in choosing an Internist:

Get Referrals – Refer your family and friends to see if they know a good doctor.

Research the Internist's Credentials – Find out their working history, including where they went to school and where they have practiced before.

Consider the Internist's Experience — How long have they been in practice? Are they new, or seasoned?

Consider Gender — Would you prefer working with a male or female doctor? This can be an important distinction depending on your preference.

Ask About Telehealth Capabilities — Are they able to conduct televisits? What can they accomplish via these communications?

Evaluate Communication Style — Are they rushed in their communication, or do they take the time to get to know each patient of theirs?

Read Patient Reviews — What do other patients say about them? Are there more positive reviews than negative ones? What do the negative reviews say, if any?

Know What Your Insurance Covers — Do they work with your insurance company? This could be the deciding factor in whether you choose them as your physician or not.

If you or another adult you know are in need of a primary care physician, come to Dr. Nassar MD to speak with a qualified internist. Contact our office today to get in touch with a specialist. Call us or schedule an appointment online! You can visit our clinic at 255 Terracina Blvd, Suite 105 Redlands, CA 92373. We serve patients from Redlands CA, Loma Linda CA, Highland CA, San Bernardino CA, and Grand Terrace CA.