Geriatric Arthritis Specialist in Redlands, CA
Arthritis is very common as we age and affects a lot of elderly patients. Some symptoms of arthritis include stiffness and persistent pain in joints, swelling, tenderness, and bone-cracking sound. Dr. Mohamed Nassar M.D. specializes in the evaluation and treatment of arthritis. For more information,

contact us

or

schedule an appointment online

. We are conveniently located at

255 Terracina Blvd, Suite 105 Redlands, CA 92373

.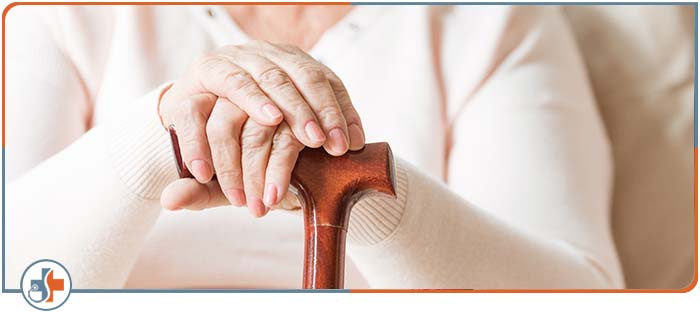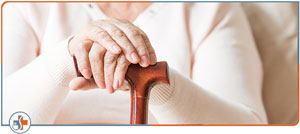 Table of Contents:
How do you treat arthritis in the elderly?
What type of arthritis is most common in the elderly?
What causes arthritis in the elderly?
How do you deal with joint pain in the elderly?
While arthritis is very common among older adults, it's not a normal part of aging. Arthritis impacts about 54 million adults, and that number is expected to grow to 78 million by 2040.
All types of arthritis cause pain, stiffness, and inflammation of the joints. This can make it difficult to move around or even perform daily activities, such as showering and dressing. Severe arthritis even can contribute to falling, which can cause other injuries.
How do you treat arthritis in the elderly?

Each kind of arthritis is handled differently, but there are some common treatments for all kinds of arthritis. Although there's no cure for arthritis at this time, there are many medicines used to treat arthritis pain.

• Topical pain relievers. Medications such as capsaicin and lidocaine can be found over the counter at a pharmacy, to help provide relief for acute arthritis in elderly patients.
• Acetaminophen. Is used for short-term use and can help relieve acute symptoms or flares.
• Antidepressants.
• Opioids. These are used to treat more severe pain and have to be closely monitored by primary care doctors.
• Steroids. Hydrocortisone or triamcinolone is often injected into affected joints to provide pain relief.
• Non-steroidal anti-inflammatory drugs (NSAIDs). Short-term use of this can help alleviate acute symptoms or flares, but those with intestinal complications should proceed with caution.
• Disease-modifying antirheumatic drugs (DMARDs). This helps suppress the immune system to prevent it from attacking the joints.

A doctor might suggest surgery when the damage to joints becomes bad enough that they are disabled or when other treatments are not helping. Surgeons will either repair or replace the joints with artificial ones. Make sure to discuss all the options available with your primary care physician when considering surgery for arthritis.
What type of arthritis is most common in the elderly?

Osteoarthritis (OA) is the most common form of arthritis in elderly people, and it is one of the most frequent causes of physical disability among the elderly. The disease affects both men and women as they age. This will occur before the age of 45, osteoarthritis is more common in men rather than in women. After age 45, osteoarthritis is more common in women. It impacts 27 million Americans.

Rheumatoid arthritis (RA), is an inflammatory condition where your immune system attacks the tissue that lines your joints. The symptoms include tender, warm, stiff, and swollen joints along with fever, fatigue, and loss of appetite.
What causes arthritis in the elderly?

Aging affects the musculoskeletal system. Your bones are constantly undergoing a process of bone absorption and bone formation, together known as remodeling. As you age, the balance between absorption and formation changes, and will lead to bone loss. This means our bones become less dense and more fragile. There is less water content in the cartilage as we age, which will reduce its ability to cushion and absorb any shock. The cartilage will also go through a degenerative process, this is when arthritis can develop. The ligaments and other connective tissues become to have less elastic and flexible as we age. Because of the changes that occur within the musculoskeletal system during aging, our joints typically develop a decreased range of motion.
How do you deal with joint pain in the elderly?

As we age, you may expect that some level of joint pain or arthritis is just part of this new territory. Experts now say that may not be the case if you start making healthy changes before arthritis occurs. Pain showing up as you get older is a real thing, and more than 50% of people over the age of 65 have some level of joint pain. Knowing the ways and causes of pain that may show up in your joints can get you on the right path! If you feel you have arthritis, reach out to our geriatric doctors today. Call us or schedule an appointment online at our geriatric clinic, or visit our clinic conveniently located at 255 Terracina Blvd, Suite 105 Redlands, CA 92373. We serve patients from Redlands CA, Loma Linda CA, Highland CA, San Bernardino CA, and Grand Terrace CA.