Primary Care Doctor for Seniors Questions and Answers
Our experienced primary care doctor and medical staff offer primary care services to seniors. Our services include geriatric healthcare, diabetes care, heart health management and care, and much more! We serve Redlands CA and the surrounding areas of Loma Linda CA, Highland CA, San Bernardino CA, Grand Terrace CA, Yucaipa CA, and Moreno Valley CA. 

Call now

, schedule an appointment today, or read on for our Q&A! We serve patients from Redlands CA, Warner CA, Mentone CA, Loma Linda CA, Highland CA and Greenspot CA.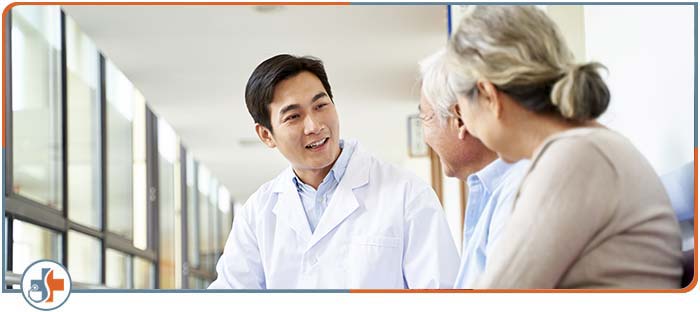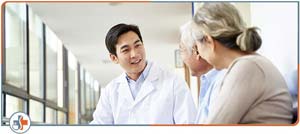 Table of Contents:
What kind of doctor treats the elderly?
When should I see a geriatric doctor?
What can an internist do for me?
How do I find a primary care doctor for seniors?
What kind of doctor treats the elderly?

A primary care doctor can specialize in taking care of kids or the elderly, or might not specialize at all. A primary care specialist in kids is a pediatrician, while a specialist in the elderly is an internal medicine doctor or an internist. If you or a loved one is an elderly person, an internist is the kind of doctor you'll want for yourself or your loved one. You could also call an internist a geriatric doctor.

Elderly people are more susceptible to chronic conditions like heart disease and arthritis, and certain illnesses like pneumonia. An internist is especially qualified to help a patient address or manage such conditions. The internist can provide short-term care, or long-term care to control symptoms. Dr. Nassar MD is an internist here at the office of Mohamed Nassar MD.
When should I see a geriatric doctor?

You should see a geriatric doctor if you're a senior (65 or older) and don't have a primary care physician right now, or if you have one but want specialized geriatric care too. A geriatric doctor can provide the services a general primary care physician can provide, but they're specialized for seniors, and the geriatric doctor is more capable of helping seniors with chronic conditions like respiratory infections, cardiovascular disease, diabetes, high blood cholesterol, chronic bronchitis, hypertension, hypothyroidism, osteoarthritis, and others. If you have such a condition, you may want or need to see a geriatric doctor about it.
What can an internist do for me?

There are many different and invaluable services an internist can provide, including minor injury care, minor illness care, physical exams, immunizations, continual care for a chronic condition, prescriptions, cancer screenings, pain management, preventive healthcare (to prevent common and chronic conditions), and more. The internist is a kind of primary care physician who's fully capable of providing comprehensive care for seniors.

One of the biggest reasons to see an internist like Dr. Nassar is that the internist can create and be at the center of a network between multiple doctors with many specialties in order to provide the most comprehensive kind of healthcare!
How do I find a primary care doctor for seniors?

A: You could go ask family and friends if they'd recommend a doctor to you, or you could look online for doctors in your area. The state you live in may offer certain services to help you find a doctor. Of course, you're more than welcome to come see our doctor, Dr. Nassar MD, here at the office of Mohamed Nassar MD!

Dr. Nassar is an internist with many years of experience, so he's fully capable of being your primary care doctor and specialist. Also, the doctor may be able to see patients for same-day appointments, making him truly dependable. Come see Dr. Nassar today for a meet-and-greet or appointment! We're located at 255 Terracina Blvd Suite 105 Redlands, CA 92373.

Dr. Nassar is accepting new patients from the Redlands CA area and surrounding areas. Reach out to us if you believe you would benefit from his care. Call us today at (909) 894-0121 to learn more or book with the doctor, or you can book your meetup with the doctor online.

We look forward to seeing you soon here at the office of Mohamed Nassar MD!