Geriatric Syndrome Management Clinic in Redlands, CA
Geriatric syndromes are some multifactorial health conditions in older people which includes pressure ulcers, incontinence, falls, functional decline and delirium. Dr. Nassar, MD offers evaluation and management of geriatric syndromes. For more information,

contact us

or

schedule an appointment online

. We are conveniently located at

255 Terracina Blvd, Suite 105 Redlands, CA 92373

.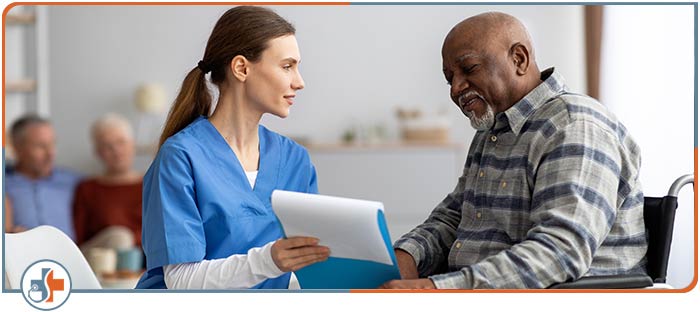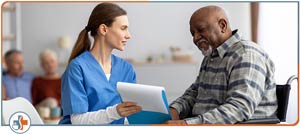 Table of Contents:
What are geriatric syndromes?
What are the most common geriatric syndromes?
What causes geriatric syndromes?
How can a doctor help with geriatric syndromes?
Geriatric syndromes are clinical conditions that happen more frequently in older adults. This is more common in frail adults and is not necessarily attributed to a single disease. The symptoms that emerge in geriatric syndrome are related to the accumulation of issues arising in multiple systems and the inability of the person to compensate for these impairments. The thought is that as people age, they have less reserve energy to deal with physiological stressors. As we age, there is a decline in the body's ability to have reserves in the body's organ systems, leaving people more vulnerable to the onset of geriatric syndromes.
What are geriatric syndromes?

Geriatric syndromes are conditions that are multifaceted and become prevalent in older adults. These syndromes are believed to develop when someone experiences multiple impairments in multiple systems that cause a compromise in their compensatory ability. In older adults with cancer, geriatric syndrome can be common and make treating cancer more complex. The stresses that come with cancer and its treatment may make geriatric syndrome worse.

In oncology settings, the presence of geriatric syndromes is important; cognitive problems and falls may indicate chemotherapy toxicity and the potential for survival. Polypharmacy and depression become more common in older people with cancer. When recognized, interventions can be considered in the treatment process.
What are the most common geriatric syndromes?

The term "geriatric syndromes" captures clinical conditions in older people that do not fit into easily defined disease categories. The most common conditions that geriatricians care for are falls, dizziness, delirium, urinary incompetence, sleep disorders, and sometimes weight loss or frailty. In actuality, the definition of the geriatric syndrome and what it means to the health of people as they age is still being developed.
What causes geriatric syndromes?

Geriatric syndromes are a complex group of clinical manifestations. They are not an isolated or single disease in older adults. Geriatric syndromes are significant in their effect on mortality, morbidity, and health care costs. Geriatric syndromes have been shown to be quite common in older adults. Geriatric syndromes differ from the traditional definition of the syndrome because they fall into a group of common symptoms coming together in older adults. Thus, the management of geriatric syndromes requires a multifocal approach.

Geriatric syndromes are associated with increased mortality. The combination of concerns and health issues tends to make treating these more complex while showing that there is a greater need for specialists in other areas of the medical field to become more aware of these symptoms.

The causes are a concern and are somewhat vague to be placed specifically in a list. As the person ages, so does the body and cumulative biochemical and molecular changes take place, from the cells to organ systems. Because of this, the ability of the organs to regenerate declines. The decline then leads to more people needing multiple medications. Aging also brings with it other changes, such as sleep deficiency, cognitive ability, balance problems, and weakness. It is the combination of factors that bring about the cause of geriatric syndrome.
How can a doctor help with geriatric syndromes?

The old models of treating single medical diseases or issues do not work with geriatric syndromes. To deal with the needs of people as they age, and the fact that the number of people in this age range is increasing, a different approach is needed that treats the group of conditions together. A geriatric specialist will take the time to look at the combined factors or issues and work to find the right treatment to address them all, while not antagonizing one issue while treating a separate issue.

A doctor who specializes in geriatric issues and geriatric syndromes has a better starting point in addressing these concerns. Their emphasis on learning how these issues affect older adults gives them the ability to recognize and address geriatric syndromes that other medical professionals may miss. Dr. Nassar, MD, and his staff are well trained and able to help. Call us or schedule an appointment online at our geriatric clinic, or visit our clinic conveniently located at 255 Terracina Blvd, Suite 105 Redlands, CA 92373. We serve patients from Redlands CA, Loma Linda CA, Highland CA, San Bernardino CA, and Grand Terrace CA.