Hypothyroidism Treatment Specialist in Redlands, CA
Hypothyroidism is a medical condition characterized by an underactive thyroid gland, which leads to insufficient production of thyroid hormones. Some common symptoms of hypothyroidism include fatigue, cold sensitivity, constipation, dry skin and hair, muscle aches, and memory problems. If you are experiencing these symptoms, please visit Dr. Mohamed Nassar MD for hypothyroidism treatment. For more information, contact us or schedule an appointment online. We are conveniently located at 255 Terracina Blvd, Suite 105 Redlands, CA 92373.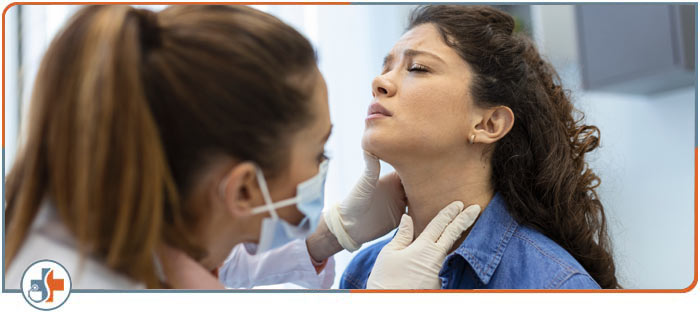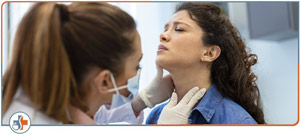 Table of Contents:
What is hypothyroidism?
What are the top symptoms of hypothyroidism?
Can anything trigger hypothyroidism?
What causes hypothyroidism to go away?
If you are looking for a highly experienced specialist in Hypothyroidism Treatment, Dr. Nassar MD is the right doctor for you. Located in Redlands, CA, he has years of experience treating cases of hypothyroidism and helping his patients achieve their desired results. He employs the most advanced treatments available to ensure that his patients receive the best possible care and get the best possible outcomes. Dr. Nassar also provides an individualized approach to treatment, ensuring that each patient receives personalized attention tailored to his or her unique needs and goals.
What is hypothyroidism?

Hypothyroidism is a common endocrine disorder where the thyroid gland does not produce enough thyroid hormone. This hormone plays a crucial role in the body's metabolism, the process by which the body uses energy. Symptoms of hypothyroidism can vary from fatigue, depression, and weight gain to more severe ones like heart problems and infertility. The condition may be due to various causes, including autoimmune disease, radiation therapy, thyroid surgery, and certain medications.
What are the top symptoms of hypothyroidism?

The symptoms of hypothyroidism can often be subtle and easily mistaken for other conditions, but there are several key signs to look out for. Fatigue is one of the most common, as the body's metabolism slows due to a lack of thyroid hormone. This can also lead to unexplained weight gain and a feeling of constantly being cold when others around you are comfortable. Other symptoms can include dry skin, thinning hair, memory problems, and mood changes such as depression or anxiety. More severe symptoms, often seen in advanced hypothyroidism, include a slowed heart rate, hearing impairment, and in women, irregular menstrual cycles, or fertility issues.
Can anything trigger hypothyroidism?

Yes, several factors can trigger hypothyroidism. One of the most common causes is Hashimoto's thyroiditis, an autoimmune disease where the body's immune system mistakenly attacks the thyroid gland. Other triggers can include certain medications, radiation therapy to the neck area, and thyroid surgery. Severe iodine deficiency can also cause hypothyroidism as the thyroid gland needs iodine to produce thyroid hormones. Moreover, certain conditions such as Turner syndrome, a genetic disorder in women, can increase the risk of developing this condition. Stress and pregnancy are other possible triggers. Understanding these triggers can help in the early detection and treatment of hypothyroidism. Remember, if you detect any signs, it's important to consult with a specialist like Dr. Nassar MD in Redlands, CA, for a comprehensive diagnosis and treatment plan.
What causes hypothyroidism to go away?

In general, hypothyroidism is a long-term condition that does not typically "go away" on its own without treatment. However, medical treatments can effectively manage the condition and alleviate the symptoms. The standard treatment method is hormone replacement therapy, specifically Levothyroxine, a synthetic form of the thyroid hormone thyroxine. This medication helps restore normal hormone levels and reverse the symptoms of hypothyroidism. Regular monitoring and dosage adjustments by a specialist like Dr. Nassar MD in Redlands, CA can ensure the treatment is effective and tailored to the patient's needs. It's crucial to understand that while this treatment can help manage the symptoms, it does not cure the underlying condition and is usually a lifelong commitment.
 
If you're experiencing symptoms of hypothyroidism or have already been diagnosed and are seeking a specialist to manage your condition, look no further. Dr. Nassar MD in Redlands, CA, is dedicated to providing comprehensive care and individualized treatment plans for hypothyroidism. Leverage his years of experience and advanced techniques to help manage your condition and improve your quality of life. Don't let hypothyroidism control your life. Take the first step towards a healthier you by reaching out to us. For more information, call us or schedule an appointment online. We are conveniently located at 255 Terracina Blvd, Suite 105 Redlands, CA 92373. We serve patients from Redlands CA, Loma Linda CA, Highland CA, San Bernardino CA, Grand Terrace CA, Yucaipa CA, and Moreno Valley CA.