Osteoarthritis Treatment Specialist in Redlands, CA
Osteoarthritis is a form of arthritis that impairs movement and causes joint pain and stiffness. Osteoarthritis is caused by the destruction of cartilage, which protects wound endings. All ages can be affected; however, adults over 50 are more likely to experience it. Medication, physical therapy, weight control, assistive technology, and other forms of treatment to control your illness and stop future joint damage, you should get treatment if you show symptoms. Visit us;

Dr. Mohamed Nassar, MD

, will serve you with the top services. For more information,

contact us

or schedule an

appointment online

. We are conveniently located at

255 Terracina Blvd, Suite 105 Redlands, CA 92373

.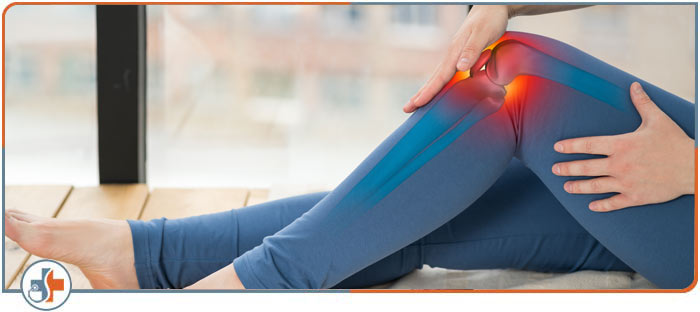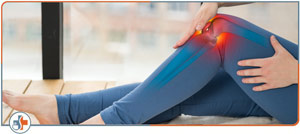 Table of Contents:
What is the best treatment for osteoarthritis?
What is the main cause of osteoarthritis?
What are the symptoms of osteoarthritis?
What should you not do with osteoarthritis?
How do you stop osteoarthritis from progressing?
Osteoarthritis is the most common form of arthritis due to the fact that it occurs due to the degradation and overuse of joints, making it fairly common among the elderly. Affecting most often the knees, hips, and hands, progressed osteoarthritis can make day to day functioning very difficult and painful.
What is the best treatment for osteoarthritis?

The most common treatment for osteoarthritis is to take non-steroidal anti-inflammatory drugs (NSAIDs) such as Advil or Aleve to relive discomfort and pain, but it is common to need something a bit stronger provided through a physician's prescription. There are also topical medications that are specifically created for pain relief of those with osteoarthritis. Other common treatments include physiotherapy to strengthen the affects joints and surrounding muscles, as well as weight loss for those whose condition may be ameliorated or lessened by proper weight management. In more severe cases, the best course of treatment is to have the damaged joint repaired or replaced through a surgical procedure.
What is the main cause of osteoarthritis?

Osteoarthritis occurs when an injury or overuse of a specific joint leads to damage being done onto the cartilage to the point where the bones make contact with one another and start to wear on each other. There is no one single cause that leads to osteoarthritis, but there are several risk factors that can cause an individual to be more likely to develop this damage to their cartilage. Some of the risks include overuse of the joint, incurring an injury to the joint, aging, obesity or being overweight, women are also more likely to develop osteoarthritis than men, certain metabolic diseases, deformities of the bones, and genetics as some types of arthritis can be tied to family history.
What are the symptoms of osteoarthritis?

Stiffness is one of the most well-known symptoms of osteoarthritis as it is very common and typically takes place after patients are first waking up or if they have maintained one position for too long. Pain is another common symptom, most often occurring after the patient has done movements or an activity that used the joint a fair bit. Some other symptoms include tenderness when applying pressure to or around the affected joint, a loss of full mobility of the joint making many patients with osteoarthritis feel as though they have lost flexibility, a sensation that feels almost grating when the joint is in use, potentially evoking a crackling or popping sound, the development of bone spurs, which can form around the affected joint as little hard lumps, and swelling caused by the inflammation of the affected joint.
What should you not do with osteoarthritis?

Each case will be different, but there are some common things that can lead to a flare-up of inflammation for those who have developed osteoarthritis. The first recommendation is to avoid engaging in activities that may cause the joint to become overused or cause trauma as that will worsen your symptoms. Examples of some activities you may opt to avoid include hiking, running, climbing stairs, standing for long periods of time, and deep squatting. Wearing high heels may also lead to irritation or inflammation of the joint. It is also recommended that those with osteoarthritis avoiding substances such as alcohol and tobacco as that could lead to worsened flare-ups. Some foods that are known for leading to further inflammation of affected joints include fried foods, red meats, dairy, and foods containing high quantities of refined sugar and refined carbohydrates.
How do you stop osteoarthritis from progressing?

Maintaining a generally healthy lifestyle can help those who have been diagnosed with osteoarthritis prevent their condition from worsening as the affected joint is kept strong and flexible, and is sufficiently supported by the surrounding muscles. Maintaining a healthy lifestyle includes properly managing blood sugar levels, staying active, and keeping off excess weight to avoid putting further strain on the joints. There are also braces or garments that you can wear to make sure that the joint is protected when engaging in activities that may be considered hard on the joint. At this time, there are no available medications that will halt the progression of osteoarthritis, making maintaining proper health very important in slowing down the degradation of affected joints.
 
Osteoarthritis, commonly referred to as "wear-and-tear arthritis," develops over time as the cartilage that cushions and protects the ends of your bones gradually wears away. Most people in their middle and older years suffer from this chronic degenerative joint illness. For more information, contact us or schedule an appointment online. We are conveniently located at 255 Terracina Blvd, Suite 105 Redlands, CA 92373.  We serve patients from Redlands CA, Loma Linda CA, Highland CA, San Bernardino CA, and Grand Terrace CA.