Geriatric Chronic Disease Management Specialist in Redlands, CA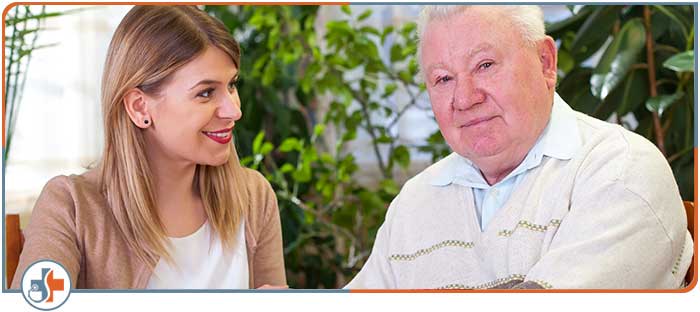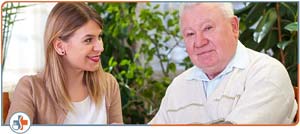 Table of Contents:
What is chronic care management?
What are the chronic diseases associated with aging?
How does chronic care management help elderly patients?
Chronic care management will provide services that are outside of the normal face-to-face patient visits. The most important aspects of this service are a comprehensive and extensive electronic health record. These records include the patient's conditions, medications, allergies, medical history, demographics, and past care providers. Many patients who have chronic conditions tend to see multiple care providers for their disease, this is why a detailed electronic record is essential to provide the best care.
Patients who are eligible for this program may have multiple chronic conditions such as Alzheimer's, dementia, arthritis, asthma, autism, cancer, heart disease, depression, diabetes, multiple sclerosis, lupus, high blood pressure, hypertension, and/or infectious diseases like HIV/AIDS.
What is chronic care management?

In the USA, chronic care management also known as CCM refers to the chronic care services provided to Medicare beneficiaries with more than one chronic condition. This service includes not only in-person, but also face-to-face visits, but also communication and care related to the chronic conditions that a patient faces.

Chronic care management involves a care plan that includes:

• A full history of the patient's chronic conditions
• Personal information
• Goals
• Health care providers
• Medications
• Any other services that are needed help managing.

The care plan will explain to a patient the details and coordination of their care.
What are the chronic diseases associated with aging?

The most common chronic diseases that are assisted with aging are as follows:

Arthritis & Musculoskeletal Disease

With this disease, about 50 percent of people that are over 65 are prone to have this disease, which is a very high number. Women have a higher chance. If you have arthritis, it is vital that you, have it managed by a physician to prevent the rapid progression of this disease.

Heart Disease

Heart disease can embody a number of specific chronic conditions of the heart. Heart disease that is the most prominent is coronary artery disease, sometimes referred to as ischemic heart disease, and is more common in men.

Stroke

Stroke is the leading cause of long-term disability. It is much more likely in older adults. About 75 percent of strokes affect people over 65 and the risk doubles every 10 years after the age of 55.

Hypertension

Hypertension or elevated blood pressure increases as you age, and if left untreated it can lead to heart disease or stroke. This is also known as the "silent killer" since there are very few symptoms. It is very common that this will affect about half of the population over 65, and it is slightly more prevalent in women than men.

Diabetes

Diabetes is a chronic disease of low blood sugar that is defined as type 1 or type 2 which occurs later on in life. Type 2 affects a large majority of older people, but unlike most other diseases as we age its development becomes less common. Diabetes is a chronic disease that develops before age 65 but does not disappear with age. It is very important to manage the disease well as it could escalate to a number of serious diseases, the most serious being ischemic heart disease and stroke.

Cancer

This is very common and age is generally a risk factor for the diagnosis of cancer. The good news is that the most common cancers in the elderly are prostate and breast. Lung cancer is another form of cancer with a low survival rate of 16 percent. Screening is important in order to detect cancer since most cancer survival is directly related to how early it is detected. Colonoscopy, mammogram, and prostate screens are the most common ways to detect cancer in the earlier stages of colon, breast, and prostate cancers.

Osteoporosis

Osteoporosis is a result of loss of bone density and can make your bones more brittle and prone to fracture. Women are more prone to develop this disease with age rather than men. The bones most affected by the disease are the hip, spine, and wrist. Hip fractures are very common and lead to physical impairment in mobility.

Cognitive Impairment

As we age our body will slow and the brain is among the organs that function less with age. Cognitive impairment is a term that includes the loss of higher mental functions that we associate with the brain. Among these functions is memory, but there are others such as planning, thinking, and performing mathematical skills.

Sensory Impairment

The two common sensory losses are hearing and sight. Both are important and if the loss is severe enough it can lead to a loss of activity. Hearing is more common with men and can advance as you age. As women age, they tend to catch the men in hearing impairment. The visual impairment will occur more in women, but advances in both genders.
How does chronic care management help elderly patients?

People with multiple chronic conditions are at a more increased risk for a poor quality of life. The main goal of chronic care management is to help patients achieve a better quality of life through care and management of their conditions. With a chronic care management program, the patient might have reduced pain and stress, increased mobility and physical fitness, and better sleep and relaxation. Ideally, you would be able, to some extent, to return to your daily activities, such as work or hobbies, that their chronic conditions have prevented them from achieving.

If you or a loved one is suffering from a chronic disease, contact our experienced geriatric specialist Dr. Nassar, MD today!  Call us or schedule an appointment online, or visit our clinic conveniently located at 255 Terracina Blvd, Suite 105 Redlands, CA 92373. We serve patients from Redlands CA, Loma Linda CA, Highland CA, San Bernardino CA, and Grand Terrace CA.