Internal Medicine Doctor Accepting New Patients in Redlands, CA
If you are looking for an internal medicine doctor near you accepting new patients, come to Dr. Nassar MD today! Our professional staff are here to help you with all your healthcare concerns. 

Contact

our office to inquire further or 

schedule an appointment

 online.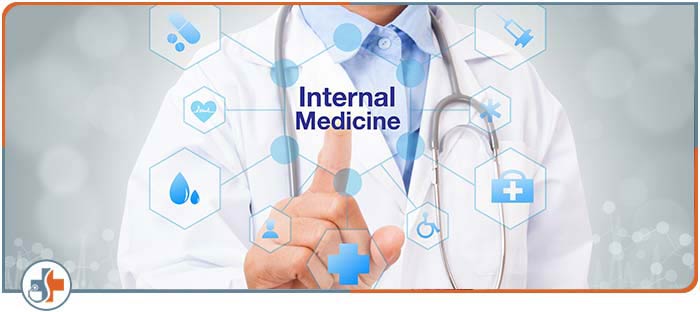 Table of Contents:
How do I find a good internal medicine doctor?
Can internal medicine doctors be primary care?
What do internal medicine doctors treat?
Internal medicine doctors are doctors who specialize in the internal organs, like the lungs, heart, kidneys and liver. They are specially trained to diagnose, treat and prevent many internal diseases and conditions, and specifically work on adults. Internal medicine doctors keep a close eye on the internal body systems and also help to manage chronic diseases, such as diabetes.
How do I find a good internal medicine doctor?

Choosing an internist is one of the most important decisions you can make. You depend on your internist's knowledge and expertise when coping with an illness, to keep you healthy, or when hospitalized. Here are important factors to keep in mind when considering an internal medicine doctor:

Get Referrals

Get started by creating a list of prospective internists. You can do this by asking your family and friends, or by inquiring with other healthcare providers for recommendations. As you narrow down your list, call each internist's office to book a consultation to meet and speak with the doctor.

Consider the Internist's Experience

When it comes to taking care of your health, experience matters. The more experience an internist has with a certain condition or procedure, the better your results are likely to be. Ask the doctor how many patients they have treated with your specific condition. Ask how many of the procedures the doctor has performed and find out about complication rates if you know you need a specific procedure. Consider both the complications the doctor has encountered as well as your own risk of complications.

Ask About Telehealth Capabilities

Healthcare providers can diagnose and provide treatment for some patients using telecommunications technology. Ask if the doctor offers telehealth options. While telehealth doesn't replace hands-on in-person office visits, for many patients, it can mean fewer trips to the office. By sending symptoms and vital signs you collect at home and having a "virtual visit" with your provider, some conditions can be managed. Telehealth can also be used for follow-ups and minor complaints or questions, making it a convenient choice. Check to make sure telehealth visits are covered under your health insurance.

Evaluate Communication Style

You will likely regularly visit your internist. Choose an internist you are comfortable talking with and who supports your information needs. When you are first meeting the internist, ask a question and take note of how they respond. Do they welcome your questions and answer them in a way that you can easily understand? Did they spend enough time with you or did you feel a time restraint at your appointment? It's important to find an internist who shows an interest in building a relationship with you, who will consider your preferences, and who will respect your decision-making.

Read Patient Reviews

Reading what other people have to say about a doctor can provide insight into how their medical practice is operated and also how the doctor practices medicine. Patient reviews typically ask people about their experience with staff friendliness, office environment, wait times and scheduling appointments. You can learn how much time they spend with their patients, how much the patients trust the doctor, and how well they answer questions.
Can internal medicine doctors be primary care?

Internal medicine doctors, or internists, are often also primary care providers. As they specialize in treating adults, they are well-versed in any condition that commonly affects adults and the elderly.
What do internal medicine doctors treat?

Internal medicine doctors specialize in treating chronic conditions, and each internist has their own area of specialty. Dr. Nassar MD specializes in treating:

– Diabetes Care
– Cardiac Care
– High Blood Pressure
– Preventative Care
– Geriatric Health
– Arthritis Care
– Heart Disease

If you or someone you know is in need of an internal medicine doctor, come to Dr. Nassar MD today! Our doctor is experienced in treating patients from all walks of life and has worked with the vast majority of internal conditions. To talk with an expert, contact our office today. Visit us online or give us a call to schedule an appointment at our clinic. We serve patients from Redlands CA, Loma Linda CA, Highland CA, San Bernardino CA, and Grand Terrace CA.