Primary Care Physician in Redlands, CA
At Dr. Nassar MD, your health is our primary concern. Visit our clinic today and consult with our primary care physicians in Redlands, CA. We are located at 

255 Terracina Blvd Suite 105 Redlands, CA 92373

. We are ready to help you with all your primary care needs. 

Contact

 today or 

schedule an appointment online

.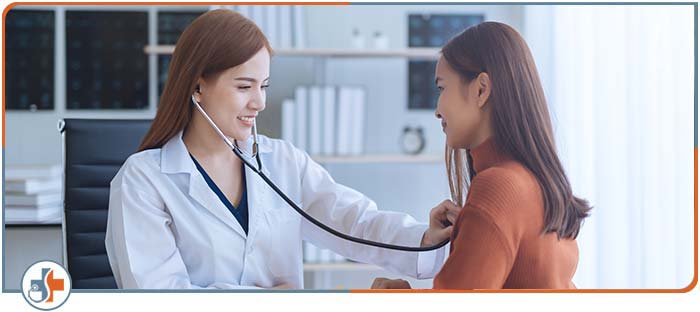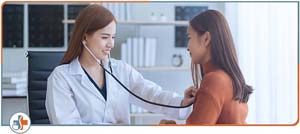 Table of Contents:
What is a primary care doctor?
How do I find a primary care physician?
What is an example of primary care?
Just as every car needs a mechanic, every person needs a doctor. It is important for every person to have a physician that specializes in treating the human body, able to diagnose a multitude of different illnesses, from acute ailments to chronic conditions.
What is a primary care doctor?

Primary care is the care provided by physicians with the specific skillset in comprehensive first contact and continuing care for patients with undiagnosed signs, symptoms, or health concerns. This is not limited to problem origins — whether biological, behavioral, or social — organ systems, or diagnoses.

Along with the diagnosis and treatment of acute and chronic illnesses, primary care also includes disease prevention, health promotion, health maintenance and patient education in a variety of health care settings. Primary care is performed and managed by a personal physician who will often collaborate with other health professionals, and utilize consultative approaches or referrals as appropriate.

There have been many changes to the way healthcare works. Nowadays we have all sorts of specialists to deal with specific problems divided by gender, organs, age, etc. But families used to have family doctors who dealt with everything. These family doctors knew the medical history of all the adults and children in the family, and they were consulted for any medical concern.
How do I find a primary care physician?

Here are a few tips on how to choose a primary care physician:

– Find a Doctor that Meets Your Health Needs — After you have a list of in-network doctors, you can begin narrowing it down. There are several different types of doctors that will be identified as primary care physicians, usually Family Practice, Internal Medicine or General Practice.
– Ask for Referrals — A lot of people feel more comfortable visiting a physician who is recommended by someone they know, such as a family member, co-worker or friend.  Ask your friends and family to see what doctor they
– Think About Logistics — Do you want a doctor who is located nearby your home or office? It is also important to consider their office hours. Some offices have days of the week with differing hours, so be sure to see what works for you.
– Visit the Doctor — There is no better way to see if you'll like a doctor than visiting their office for a face-to-face meeting. Be sure you feel comfortable in the office and with the physician and nurses.

What is an example of primary care?

Primary care physicians see everything. The most common conditions encountered include diabetes, hypertension, high cholesterol, headaches, and abdominal pain. Most family doctors focus considerably on preventive care, and they may perform procedures like skin biopsies, toenail removals, or joint injections.

Primary Care Doctors also treat a lot of mental health conditions, and they are often the first doctor to see some of the more bizarre conditions, like tropical diseases, unusual skin rashes, and neurological problems. Whereas some specialists focus on a single organ, condition, or age group throughout their career, a primary care physician is a jack of all trades whose general medical knowledge spans across the board.

If you or someone you know is in need of a primary care physician, look no further! At Dr. Nassar MD, we are accepting new patients, so contact our office today to get in touch with a specialist. Call us or schedule an appointment online at our geriatric clinic, or visit our clinic conveniently located at 255 Terracina Blvd, Suite 105 Redlands, CA 92373. We serve patients from Redlands CA, Loma Linda CA, Highland CA, San Bernardino CA, and Grand Terrace CA.