Telemedicine Video Visits in Redlands, CA
Mohamed Nassar. MD offers telemedicine consultations to help you manage your health from the comfort of your own home. We believe in making health care accessible to everyone. For more information, 

contact us

 or schedule an 

appointment online

. We are conveniently located at 

255 Terracina Blvd, Suite 105 Redlands, CA 92373

.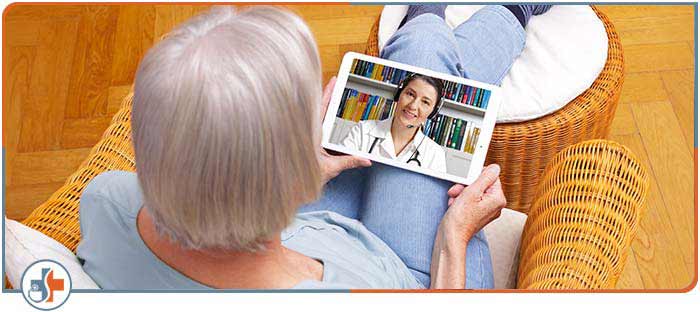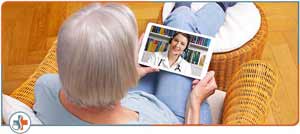 Table of Contents:
What is the use of telemedicine?
What is the difference between telemedicine and telehealth?
How is a virtual visit done?
Are virtual doctor visits good?
There are some doctor's appointments that require your physical presence to be at and outweigh any inconvenience in getting there. However, other appointments can be conducted virtually, thanks to developments in telecommunications technology. If you don't have to be at the clinic for your medical visit and prefer to stay home, we can bring the appointment to you via telemedicine services! We are happy to provide telemedicine video visits to all our patients at Mohamed Nassar MD.
What is the use of telemedicine?

Telemedicine has many uses and benefits for both patients and doctors! The benefits of telemedicine for patients less time spent in the waiting room and less money spent on treatment. With telemedicine, you can have a virtual doctor's appointment without leaving your house. The waiting room is your own house! Moreover, telemedicine appointments are less expensive than physical appointments at a clinic. The average telemedicine appointment is around $80, while the average in-office appointment is approximately $150.

There are four official uses for telemedicine: live video consultations, remote patient monitoring (RPM), mobile health (also known as mHealth), and store and forward. Live video consultations are the most widely used telemedicine service. With live video consultations, you will meet with your healthcare provider through a video-based conferencing app on your computer, tablet, or smartphone for a medical appointment. Remote patient monitoring allows doctors to monitor chronic conditions or diseases through apps that register heart rate, blood pressure, blood sugar levels, and other vital information. With mobile health, patients can receive support for chronic conditions or diseases through apps on their tablet, smartphone, or smartwatch that monitor your medical condition and set reminders for medication or treatment steps. Finally, store and forward refers to the collection of your medical information by your physician so that they can electronically send this information to other healthcare providers that you receive care from, such as a psychiatrist or a surgeon.
What is the difference between telemedicine and telehealth?

Telemedicine is a subset of the broader medical telecommunication service known as telehealth. As such, telemedicine refers to the specific medical attention in a clinical setting delivered remotely through telecommunications technology from a healthcare provider to a patient. On the other hand, telehealth encompasses telemedicine but also deals with administrative, educational, and training resources for medical professionals and patients alike.
How is a virtual visit done?

Virtual doctor visits are conducted through a third-party, video-based conferencing platform. At Mohamed Nassar MD, we use the Doxy.me website to facilitate our telemedicine services. When booking an appointment, go to Dr. Nassar's Waiting Room and check-in with your name. You can then specify a time that you would like to have a virtual appointment with Dr. Nassar. When the time comes, Dr. Nassar will begin the video call with you on the same page that you checked in. Much of the appointment will go on as any other appointment with you and Dr. Nassar discussing your medical concerns, for which Dr. Nassar will provide a diagnosis and treatment or refer you to a specialist. If testing is required or a diagnosis cannot be arrived at virtually, Dr. Nassar may ask you to make an in-office appointment.
Are virtual doctor visits good?

There are many positives to virtual doctor visits! With telemedicine, your doctor can diagnose common medical problems, refill prescriptions, check-up on you after surgery or treatment, and listen and provide advice to any medical inquiries you have. Virtual doctor visits are not meant to substitute physical appointments with your doctor, as many services must be provided in person.

If you are looking for an internal medicine doctor that offers telemedicine services, come to Mohamed Nassar MD! For more information, contact us or schedule an appointment online. We are conveniently located at 255 Terracina Blvd, Suite 105 Redlands, CA 92373. We serve patients from Redlands CA, Loma Linda CA, Highland CA, San Bernardino CA, and Grand Terrace CA.