4 Questions to Ask Your Primary Care Physician
Primary care physicians are medical professionals who deliver and coordinate individual medical care. They acquired knowledge to avoid, identify, and manage a broad spectrum of ailments and injuries. Dr. Mohamed Nassar M.D. and his team of experienced primary care doctors provide exceptional primary care in Redlands, CA, and surrounding areas. Following are some of the questions you can ask your primary care physician. For more information,

contact us

or schedule an

appointment online

. We are conveniently located at

255 Terracina Blvd, Suite 105 R

edlands, CA

92373

.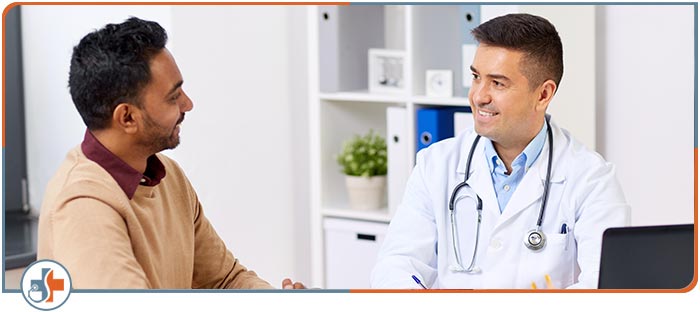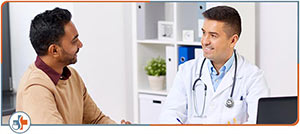 Table of Contents:
What health problems can you treat?
What services do you provide?
Do you have a specialization?
What are the benefits of primary care?
Primary care physicians are the front-line doctors who provide health care to patients in the most basic and essential ways. They provide a range of services, such as physical exams, diagnosis and treatment of common medical problems, and referrals to specialists when necessary. Primary care physicians are often the first doctors that patients see when they are sick or have health concerns and play a critical role in keeping patients healthy and preventing disease.
What services do you provide?

In addition to treating a multitude of medical conditions, at Dr. Nassar, MD, our team of healthcare professionals also provides a number of different medical services to help patients improve their quality of life. These include:

– Preventative Services — One of the most important services doctors provide focuses on the prevention of health complications and the development or progression of chronic disease. Preventative services revolve around health promotion and patient education to help prevent illnesses or diseases.
– Proper Disease Diagnosis — In cases where patients are experiencing symptoms of an illness or are simply not feeling well, we can perform physical exams or run lab tests to diagnose diseases or other illnesses.
– Ongoing Care for Common Illnesses — Once a patient receives a diagnosis, they can continue to receive care for their illness or disease to ensure they are on the path to good health.
– Caring for Chronic Conditions — While many primary care physicians refer patients to other specialists for managing chronic conditions, when they have a background in internal medicine they can provide care for many health conditions like diabetes, hypertension, and arthritis, without referring to a specialist.
– Annual Checkups — Annual checkups are important for our health, especially as we get older. One of the biggest benefits of having a primary care doctor is that they are familiar with their patient's medical histories and will know if they are at higher risk for developing a certain disease.
– Screening for Common Age-Related Conditions — Screening for common age-related conditions, such as high blood pressure, diabetes, or high cholesterol, is an important part of preventing disease.
Do you have a specialization?

Our primary care physician specializes in internal medicine and has the experience and expertise needed to diagnose and treat a wide range of health concerns. We can:

– Assess symptoms and conduct exams
– Help patients reduce their risk of disease
– Order diagnostic tests
– Provide care for ongoing health concerns
– Refer patients to specialists for treatment
What are the benefits of primary care?

There are countless benefits of seeing a primary care physician on a regular basis as they can improve the overall health of their patients by:

– Providing physical examinations and health screenings
– Preventing complications of disease from developing

Because they see patients regularly, they can monitor their health progression and watch for early signs of disease. They are also familiar with their patient's medical history and know what diseases they are at higher risk of developing. Mohamed Nassar. MD is dedicated to providing you with all of your healthcare needs. Call Now or Schedule an Appointment Online. We are conveniently located at 255 Terracina Blvd, Suite 105 Redlands, CA 92373. We serve patients from Redlands CA, Loma Linda CA, Highland CA, San Bernardino CA, and Grand Terrace CA.