4 Questions to Ask Your Geriatrician
A geriatrician is a doctor who is an expert in preventing, diagnosing, and taking care of medical issues among elderly people and senior citizens. Dr. Mohamed Nassar M.D. and his team of experienced geriatricians specialize in geriatric health care. If you have questions about our geriatric services, contact us today! For more information,

contact us

or

schedule an appointment online

. We are conveniently located at

255 Terracina Blvd, Suite 105 Redlands, CA 92373

.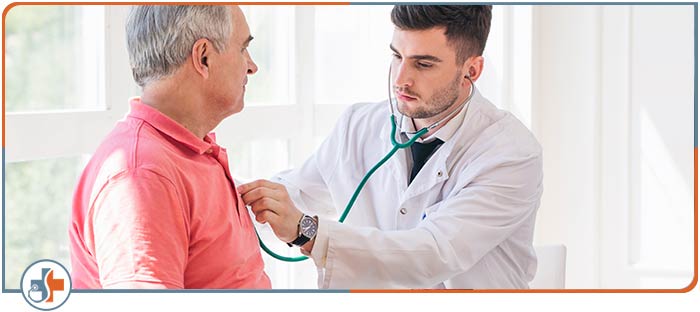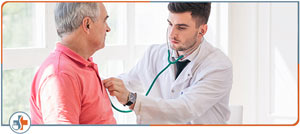 Table of Contents:
Why is health care important for the elderly?
What services do seniors need the most?
Is health care for the elderly covered by insurance?
What to expect in a geriatric appointment?
There is no specific age when you should see a geriatric doctor. Whether it's for preventative reasons or there is an underlying health issue that needs addressing, when looking for a geriatrician, there are some questions you can ask.
Why is health care important for the elderly?

Aging is something that we all do and doing it well adds to the quality of life. With age comes the inevitable change in health that may require more attention to maintain.  There are many determinants that need to be considered, such as social concerns, like isolation. Other factors include psychological and emotional concerns and good nutrition. Maintaining a good balance in these areas leads to a healthy and vital life. A healthy life in our older years allows for a greater deal of independence and security. A vital and healthy life leads to fewer trips to the doctor and less need for services at the hospital. A healthy physical, mental, and emotional life as we age also helps make us less susceptible to growing issues like elder abuse. It does give us much more security.
What services do seniors need the most?

As people age, they will likely need more than just primary care. This is why a geriatrician can be a good choice for health care. People who choose to see a geriatrician as they age are less likely to need to spend time in the hospital. This often is due to the fact that these doctors will focus more on health concerns that matter to people who are 65 and older. They will focus on important factors like staying strong, keeping a healthy appetite, and paying close attention to the types of medication the patient is taking. Geriatricians are doctors who will focus on more complete care and not just focusing on the symptoms that are causing concern.

Since geriatric doctor spends more time with people as they age, they are more aware of what kinds of issues can be present. You can be assured that a geriatrician is more up-to-date on the things that are most likely to affect you.
Is health care for the elderly covered by insurance?

Yes, it is! Most seniors are covered through one of the many areas of medical insurance that is available to them. Many insurance companies do cover this kind of care.  Programs like Medicare, Medicaid, and the Veterans Administration also cover these costs. You will need to check with your insurer of the program that you have coverage through to find out what is and is not covered.

You can also call the friendly staff at Dr. Nassar's office to see if they can help you find out.  They will most certainly be glad to help. 
What to expect in a geriatric appointment?

An appointment with a geriatrician may seem a little different at first. A geriatrician will take the time to look at all aspects of a person's life. They will take the time to look at the mental health, physical well-being, and emotional health of the patient. A complete assessment of medications being taken, lifestyle choices, and other immediate issues will be done.

One of the most important parts of seeing a geriatrician is being with someone who will listen. They understand the need to take time with each patient to ensure that the right care is properly provided. As we get older, our medical history is longer than someone much younger. Our concerns may be more in-depth or greater. A good listener is needed for this kind of care. As we get older, we encounter those health concerns that someone much younger does not have, incontinence, strokes, angina, memory issues, and so on. A geriatric doctor will understand the issues that are more common as we age. They will show respect and compassion as these life issues are addressed. Call us or schedule an appointment online at our geriatric clinic, or visit our clinic conveniently located at 255 Terracina Blvd, Suite 105 Redlands, CA 92373. We serve patients from Redlands, CA, Loma Linda, CA, Highland, CA, San Bernardino, CA, Grand Terrace, CA, Yucaipa, CA, and Moreno Valley, CA.